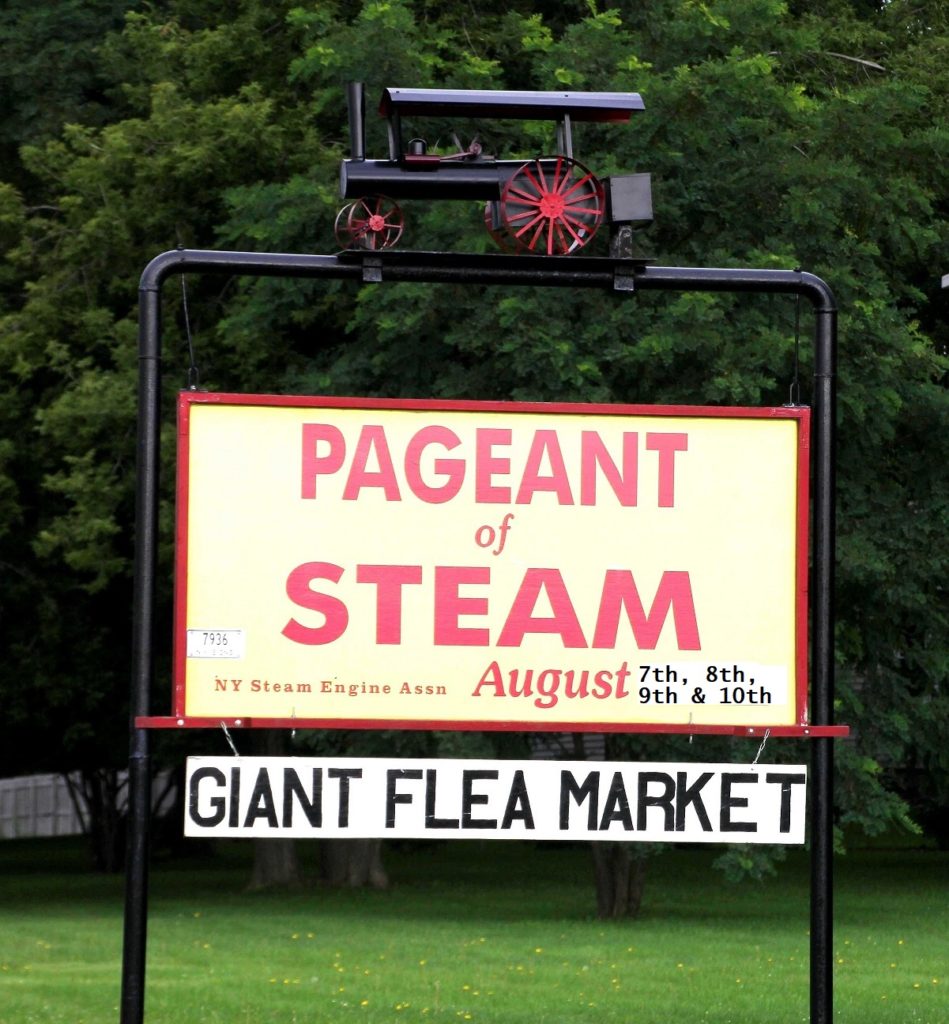 Join us at the 58th Annual Pageant of Steam
August 7th, 2019 · August 8th, 2019 · August 9th, 2019 · August 10th, 2019
Gates Open
Wednesday thru Thursday 8:00 AM to 8:00 PM Friday thru Saturday 8:00 AM to 9:00 PM
General Admission
Adults … $7.00 Children Under 12 … Free After 4:00 PM Saturday General Admission is $10.00 Gate Hour Revision Please take note that we are extending the hours at the Gate. For Friday, and Saturday at the Pageant of Steam till 9:00 PM. We are happy to present the band "Flint Creek" on Friday. Providing great music for dancing, and to present the "Empire State Pullers" on Saturday. They never fail to put on a good show. Effective 4:00 PM on Saturday. The gate fee will go to $10.00. This a small increase for a whole lot of entertainment.
Special Displays and Daily Activities
Steam Traction Engines, Antique Tractors, Shingle Making, Grain Threshing & Baling, Corliss Steam Engines, Antique Gas Engines, Plowing and Saw Mill Demonstrations, Stationary Steam Engines, Parade of Movable Equipment, Tractor Pulls, Kiddie Pedal Tractor Pull (Friday), Live Music (Thursday, Friday & Saturday) All events subject to change depending on weather or other extenuating circumstances.
Craft and Flea Market
For more information on spaces at our 2019 show: David Zimmerman, (585)-490-4607
Live Music
"Flint Creek" / Friday Night & the "Empire State Puller's" / Saturday!!!
Tractor Pulls
Powder Puff – Wednesday @ 4:00 PM Antique Tractor Pull – Thursday @ 4:00 PM and Friday @ 2:00 PM Garden Tractor Pull – Saturday @ 9:00 AM DIV 1-4 – Saturday @ 1:00 PM Pro Stock Pull – Saturday @ 5:00 PM
Antique Tractor Pull (Pre-1957)
For more information: TBA
Concessions
We have food available at our five concession stands. Hot dogs, hamburgers, sausages, pizza, cold sandwiches, beverages, and dinners are served daily.
Need More Information?
Rick Finley, President (315)-331-0058 or (585)-721-6172
Charlotte Love, Secretary (585)-490-4607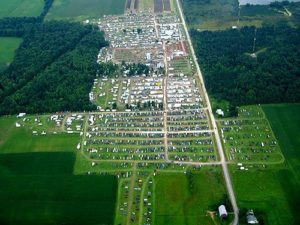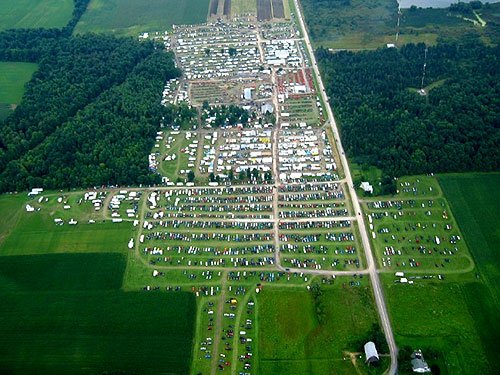 2000 Craft & Flea Market / Copyright @ Cloud Dancer Aerial Photography
---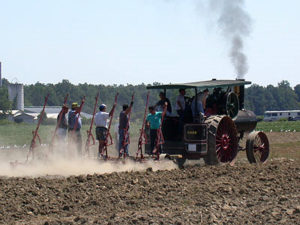 Brad Vosburg plowing with a 65 HP Case Steam Tractor with the engine plowing an 8 Bottom Rumley Plow